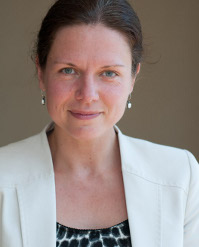 Mission
I provide classes in Dutch for expats in the Netherlands and abroad, for private individuals as well as companies, with the focus on usefulness, quality and the student's needs.
Vision
Letting people feel more integrated, and creating more job opportunities for them through a better understanding of the Dutch language and society.
The trainer
I am a native speaker with solid academic (Erasmus University Rotterdam) and didactic skills.
In 2012 I graduated as a NT-2 teacher at VU Amsterdam with the final marking "very competent".
For nearly 10 years I have been teaching at the language institute of TU Delft. I speak German, English and French. So when needed, I can explain difficult details.
I have 10+ years experience in teaching language courses incompany, as well as private individuals from all over the world.
iplus1 works with clear agreements before the course starts and regularly makes a report on the progress of the students.
About iplus1
The company's name iplus derives from Stephan Krashen's Theory of Second Language Acquisition: i+1.
According to this hypothesis, the learner improves and progresses along the 'natural order' when he/she receives second language 'input' that is one step beyond his/her current stage of linguistic competence.
I've been following the most intensive course of Dutch by Mignon.
I did not have prior knowledge to Dutch language before the course and I did achieve level A2 in a very limited time of 2 months.
Thanks to her teaching approach I have completed the 'inburgeringsexamen' without any mistakes.
Besides her professional skills, I enjoyed an outstandingly social, friendly and motivating learning environment that supported my study to the desired success.
I definitely recommend her Dutch language course to anyone with a serious drive for a fast success.
I have been having Dutch language lessons with Mignon since two years using Delftse Method and now started a new book. I recommend Mignon due to her knowledge, patience, flexibility in adjusting the pace with student's progress.
I have had a lot of language teachers over the years, and Mignon Sabeel is one of the best. She is full of energy and humor, and really makes you talk. Her course has been very helpful and I only wish it lasted longer.